Hogan Lovells has launched a global innovation awards programme to recognise and reward businesses and not-for-profit organisations in developing countries that use solar energy or technologies to benefit lives in poor communities.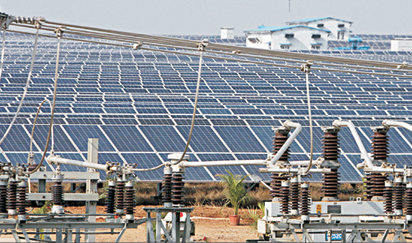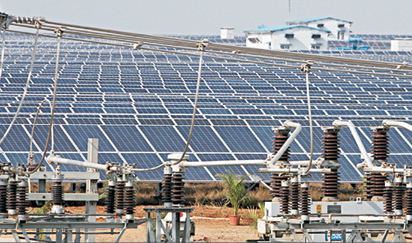 In line with Hogan Lovells commitment to Empowering Girls and Women, judges will be looking for entries which significantly improve the lives of women and girls, particularly those which focus on gender equality or female empowerment.
The awards also seek to address the UN Sustainable Development Goals, adopted in September 2015 by 193 countries, which call for collaboration to end extreme poverty, tackle inequality and injustice, and safeguard the planet.
The Hogan Lovells Community Solar Innovation Awards 2017, implemented by Adelphi and managed by SEED and Barefoot College. It is the firm's global TOUCH charity and is open to organisations around the world. Stakeholders whose innovations are locally-led, solar or technology powered, improving the lives of poor communities, especially women and girls to create environmental and social benefits are eligible.
The independent international judging panel will select the winners from over 280 applicants across 53 countries, 54% of which are youth (under age 35) led enterprises, 42% female led. The winners will be honoured at a ceremony in March 2018 in South Africa.
The judges for the innovation event will include Hogan Lovells Head of Energy and Natural Resources Scot Anderson; Head of Africa, Andrew Skipper, and representatives from the firms' global client base, Alice Namuli Blazevic of Katende, Ssempebwa & Company Advocates, Herdeep Dosanjh of BNY Mellon, Andrea Haupts of the Phanes Group, David Hirst of UBS Asset Management, Mouhannad Makhlouf of Abdul Latif Jameel Energy and Environmental Services and Paddy Padmanathan of ACWA Power.
Winning enterprises will receive a tailor-made business support package including: up to USD30,000 pro bono legal advice; peer networking; one-on-one support and mentorship to develop business and financial plans; and support from SEED to replicate their business model in other regions around the world. Hogan Lovells will also provide a USD10, 000 financial award to one overall winner to cover the organisation's most pressing needs.
Scot Anderson, global Head of Hogan Lovells Energy and Natural Resources Group said:
"With 1.2 billion people in the world still living without access to electricity, and 2.8 billion people relying on burning materials such as wood, crop waste and dung to heat their homes, the problem of energy poverty directly affects the lives of billions of people around the globe.
"To help combat it, we need to bring together the best experiences we have around the world in using solar energy to create businesses which are sustainable and provide jobs and services that people need. These Awards, run in association with SEED and Barefoot College, are designed to show that there is incredible innovation in capturing and using energy from the sun to make a real difference to the lives of people in some of the world's poorest areas."
Disclaimer: Opinions expressed here are those of the writers and do not reflect those of Nigeriadailynews.com. Nigeriadailynews.com accepts no responsibility legal or otherwise for their accuracy of content. Please report any inappropriate content to us, and we will evaluate it as a matter of priority.
Related Articles
The Senate on Tuesday called on the federal government to immortalise the late former Vice President, Alex Ekwueme, by naming the Federal Polytechnic, Oko, or
President Muhammadu Buhari on Wednesday inaugurated a three-member committee to audit all assets recovered by relevant government agencies. Members of the committee are Olufemi Lijadu, Chinyere
Captain of the Women's basketball team, Aisha Mohammed has confirmed receipt of the cash reward from the FG for their 2017 FIBA Afrobasket Women's victory.