Omu-Aran (Kwara) – Bishop David Oyedepo, Chancellor, Landmark University Omu-Aran, Kwara, on Friday charged the institution's new students to strive to be assets to the nation and not liabilities.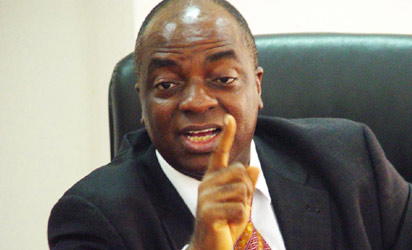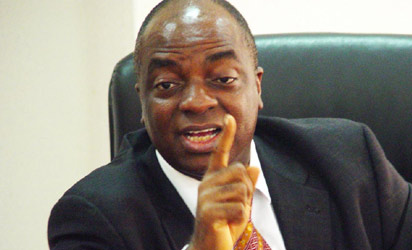 Oyedepo gave the charge during the matriculation of 722 new intakes for the 2017/2018 academic session in Omu-Aran, Irepodun Local Government Area of Kwara.
He urged the students to fully embrace the institution's countless opportunities as part of the vision toward raising a generation of solution providers.
The chancellor told the students to key into the institution's agrarian revolution drive.
Oyedepo advised them to embrace the institution's culture of spirituality, possibility mentality, capacity building, responsibility and diligence.
He charged the students to strive to maintain a high level of integrity.
"With your admission, you have become a part of a divine team to make this world a better place.
"The team to place Africa on the global map for good and to raise the dignity of the black man.
"Whatever feat capacity may accomplish, it takes integrity to preserve it.
"Here in Landmark University, examination malpractice is a capital offence and every perpetrator automatically loses his or her place in the team," he said.
Prof. Adeniyi Olayanju, the institution's Vice Chancellor, urged them to imbibe academic excellence and be law abiding.
"I believe by now you should have gotten familiar with the University's royal laws.
" These laws are crafted in conformity with our core values to make you world changers," he said.
The vice chancellor listed the institution's ongoing transformation initiatives to include construction of sporting facilities as well as repackaging of Agriprenuership programmes.
Others are adoption of Sawah Eco-Technology for Rice Farming in up scaling rice production and introduction of Hydroponics (Soilless Agriculture).
Pastor Yemi Oyeniyi, a member of Landmark University's Board of Regents, in a goodwill message, praised the institution's proprietor and founder for their foresight.
He urged both the management and students to maintain the institution's vision of being a world class citadel of learning and first in the continent.
Master Tomiwa Olayanju, a matriculant, said the institution's serene environment, state of the art facilities and competent hands were encouraging and would help in achieving academic excellence. (NAN)
Disclaimer: Opinions expressed here are those of the writers and do not reflect those of nigerianewsgrio.com. nigerianewsgrio.com accepts no responsibility legal or otherwise for their accuracy of content. Please report any inappropriate content to us, and we will evaluate it as a matter of priority.
---
Related Articles
The ever-growing news of the founder and lead designer of SpaceX, co-founder of PayPal, Elon Musk has gone beyond the fact that he is one
It is human nature to be wanted, needed and of course, missed. So in a relationship, you'd want your presence to mean so much to
Music as an artform is a very powerful tool, one that can influence the thoughts and influence of its listeners and one that is constantly
---