By Ugochukwu Alaribe
ABA—Despite the order by Abia State government for students in public schools to pay N5,200 as tuition fee, some school authorities have devised other means to charge students extra levies.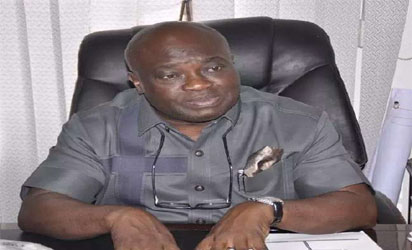 The state Ministry of Education recently released a statement directing students in public schools to pay only N5,200 per term as tuition.
However, Vanguard gathered that some schools now charge between N7,600 and N10,000 from students and would not allow any student that fails to pay the levies into classes.
Other levies being charged by public schools included fees for practical, extra mural lessons, toilet paper, examination and arts and craft.
In some of the schools visited by Vanguard yesterday, students were driven away from school for failing to pay the levies. Some of them were seen loitering along major roads.
At a community secondary school in Ogbor Hill, over 120 students were seen outside the school gate at 10.30a.m.
Some of the students, who spoke to Vanguard, said they were driven away from school because they failed to pay N7,600 levy.
One of the students said: "We came with our school fees of N5,200. But our teachers said we should go home and bring extra money to make it N7,600. Our parents don't have more money to give us."
It's for the students' good—Teacher
Efforts to reach the principal of the school was unsuccessful as she was said to be away on assignment.
However, a teacher in one of the schools who preferred anonymity blamed the situation on the government.
The teacher said: "There is more to it. Some of the fees we are asking them to pay is for their own good. We are about commencing the Junior Secondary Certificate Examination; it was the various schools that produced items for practical for the examination and there are other expenses the schools run.
"Government is not funding education. If the students don't pay for these practicals and other expenses, how do we get money to produce the materials? It is for the good of the students."
It was the same situation with other public schools visited by Vanguard in Aba and environs, as students are driven away from school for failing to bring toilet paper.
Commissioner reacts
Contacted, Abia State Commissioner for Education, Professor Ikechi Mgbeoji, said no school is allowed to charge more than the government approved tuition of N5,200, and directed any school principal who had collected extra money from students to refund the excess or be punished.
Disclaimer: Opinions expressed here are those of the writers and do not reflect those of nigerianewsgrio.com. nigerianewsgrio.com accepts no responsibility legal or otherwise for their accuracy of content. Please report any inappropriate content to us, and we will evaluate it as a matter of priority.
---
Related Articles
Chatham Dockyard houses the only remaining traditional working ropewalk in the world. The ropewalk is a quarter of a mile long, so long that
Attorney George Conway, husband of White House counselor Kellyanne Conway, railed against the Republican Party and President Donald Trump during an interview with Yahoo News.
AHEAD of the December, 2018 edition of National Sports Festival, Delta State Governor, Dr Ifeanyi Okowa has said the state will participate in Abuja to
---